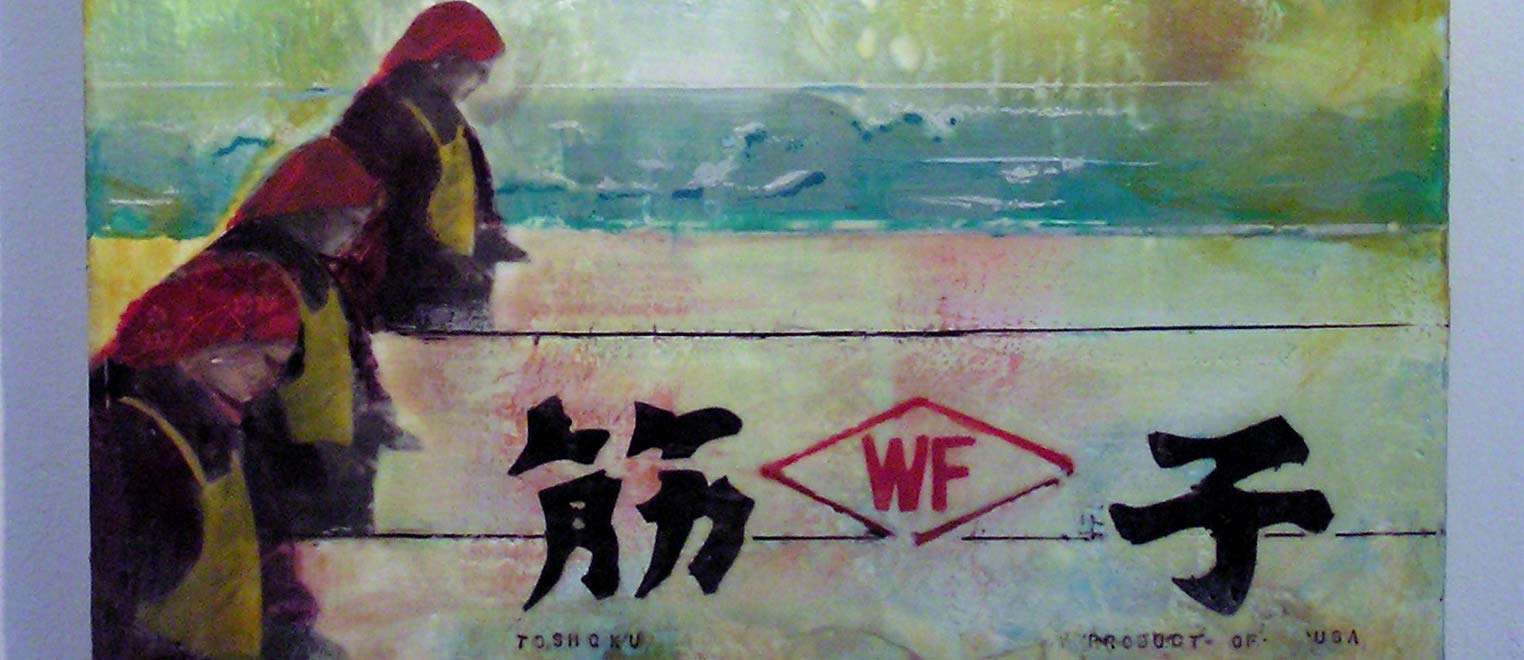 Detail Roe Girls by Antoinette Walker, 2009-1-1
Our collections tell a story about people and places in coastal southwest Alaska.
Mission Statement: The Kodiak Historical Society facilitates exploration of the natural, cultural and artistic heritage of Kodiak Island and surrounding communities to create opportunities for the public to discover, share and exchange knowledge using the collections and resources made available through the operation of the Kodiak History Museum.
The Kodiak History Museum cares for over 2,000 objects, 20,000 photographs, and 450 archive collections available to view on exhibit, online, or during a research appointment.
Donating to the Museum
Guiding the acquisitions process is a committee comprised of Historical Society staff and community volunteers who meet to evaluate and make decisions on donations. Objects that align with our organization's mission will be brought into the permanent collection. 
If you own original materials that document the history of the Kodiak Island Region and would like to consider donating them to become part of our permanent collection, please submit our Donate and Object form below.
Conducting Research at the Museum
The Kodiak Historical Society and Kodiak History Museum have a large collection of research files, alongside our permanent collections. Conducting research in our files and collection is open to members of the Kodiak Historical Society. Click here to learn how to become a member.
We open our upstairs research space to curious members who fill out our in-house research request form.
Staff will also conduct research for those who are unable to visit our space.
Please reach out to the collections department at (907) 486-5920 or collections@baranovmuseum.org and review the research request form.