We preserve and share Kodiak's history.
Everyone has a story to tell. Stories warm hearts, challenge ideals, and spark interest. They shape cultures and change perceptions.
In Kodiak, we're all storytellers. It's a distinct and beloved part of our historic and contemporary culture. Whether the stories you hear are shared over a cup of tea, during mug up at a processor, over a drink in one of our notorious bars, or heard here at the Kodiak History Museum, we strive to preserve and share all the stories that make Kodiak our own.
The Kodiak History Museum operates as a partnership between the Kodiak Historical Society and the City of Kodiak, working to preserve and share Kodiak's history. Our mission is to facilitate exploration of the natural, cultural, and artistic heritage of Kodiak Island and surrounding communities to create opportunities for the public to discover, share, and exchange knowledge using the collections and resources made available through the operation of the Kodiak History Museum.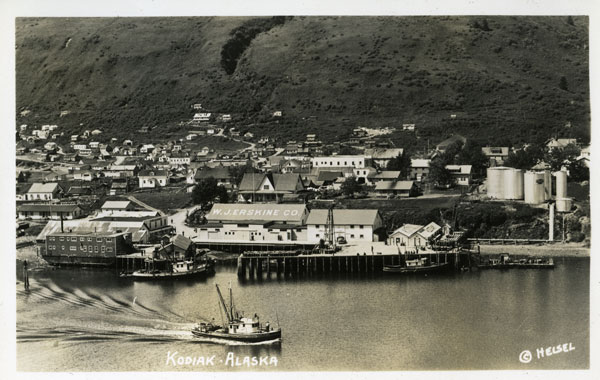 Kodiak Historical Society, P-434-14