Kodiak Historical Society, P-354-51
The Kodiak Historical Society, which operates the Kodiak History Museum, is a 501(c)3 nonprofit run by a volunteer Board of Directors. Meetings of the Board are held on the third Thursdays of each month at 5:30 pm at the museum and are open to the public. To contact the Board of Directors, please email board@kodiakhistorymuseum.org.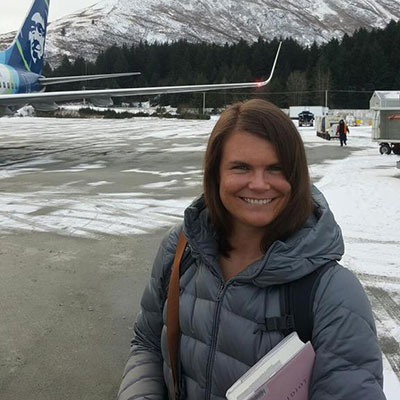 Meghan Kelly, President
Meghan graduated from the University of Wisconsin with degrees in History and Psychology. She moved to Kodiak in 2008 and presently works as an attorney for the regional ANCSA corporation, Koniag, Inc. Meghan is passionate about history and community and works with several groups within Kodiak: the Kodiak Women's Resource and Crisis Center, Kodiak Public Library Association, Hospice and Palliative Care of Kodiak, and the local visitors' bureau.
M. Alexandra (Alex) Painter, Vice President
Alexandra is the Collections and Exhibits Specialist at the Alutiiq Museum in Kodiak, Alaska. Having been born and raised in Kodiak, she was introduced to its rich culture and history at a young age, first through elementary school field trips, then through participating in museum programs. She was an intern at the Kodiak History Museum for six months and created 20 short films as part of the West Side Stories exhibit. It was through these visits and programs that her interest in and enthusiasm for anthropology, history, archaeology, art, and museum studies was propelled. She graduated from Portland State University with a Bachelors of Science in Anthropology. She moved back to Kodiak with aspirations of working in her field of interest in the town she knows best. She currently works at the Alutiiq Museum where she assists with partnerships between the two institutions.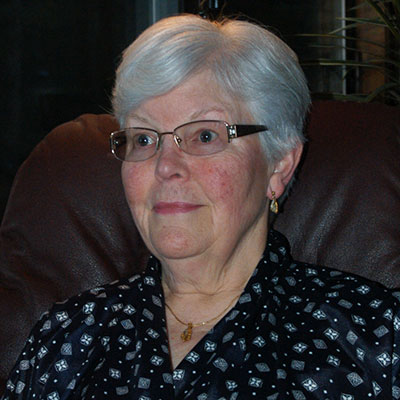 Roberta Austring, Secretary
Roberta has lived at Kodiak for 36 years. She is retired from her Federal Government job as an air traffic controller for 28 years. Most of her career was spent in Kodiak. She is active in about a dozen local organizations including at least six non‐profits. She is on three boards and treasurer for a fourth group. Roberta grew up in southeastern Alaska, and one of the highlights of her family's trips to Seattle was a visit to the Burke Museum. Later, when she was in high school on Oahu, Hawaii, a favorite family outing was to the Bishop Museum. She learned that a community's museum is a valuable asset as well as a place to return to. Roberta thinks the new practice of museums becoming more like community centers, may be one of the more important activities of a museum these days. It is important for museums to evolve.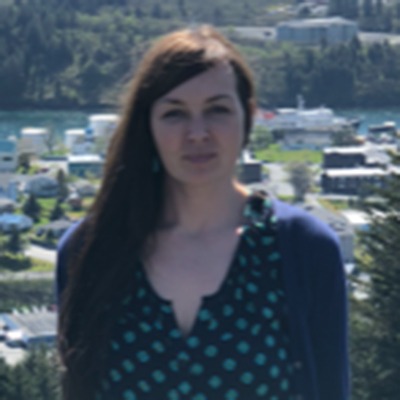 Linnea Johnson, Treasurer
Linnea has been exploring and living in coastal Alaska communities for the last ten years. Her first visit to Kodiak was in the fall of 2009 when she quickly fell in love with the community, culture, and beauty of the island. She made Kodiak her permanent home about four years ago. Originally from Bellingham, WA where she obtained an English Literature degree from Western Washington University. Soon graduating after she started a career in the real estate industry. She is currently working as a real estate agent in Kodiak and completing her Accounting Technician certificate with the University of Anchorage Alaska.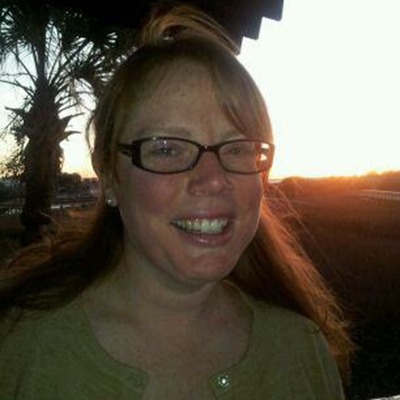 Melissa (Missy) Stark, Member
After graduating from the College of Charleston (SC) with a Bachelor of Science in Anthropology and a Bachelor of Arts in English, Missy spent a year as a VISTA volunteer with East Cooper Habitat for Humanity in Mt. Pleasant, SC, and worked for the Medical University of South Carolina Children's Hospital Fund. She was employed with Skirt! Magazine before moving to Kodiak in September 2005. She worked for two years for the Kodiak Daily Mirror before moving to work for the Alaska Court System as an in‐court clerk. Her current job is the Victim/Witness Paralegal with the Kodiak District Attorney's Office. Missy has volunteered with the Kodiak Girl Scouts as a trooper leader, Kodiak Special Olympics as a swimming coach, and is an Elks member.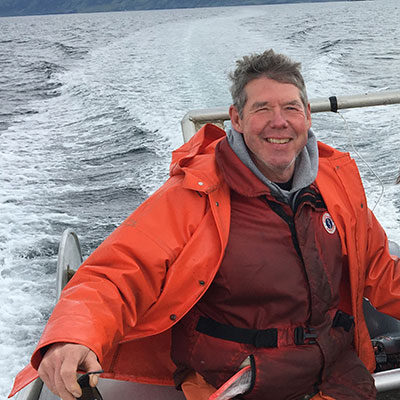 Toby Sullivan, Member
Originally from Connecticut, Toby came to Alaska at age 19 and fished for crab around Kodiak and in the Bering Sea from 1975 to 1993, and fished herring, halibut, and sea cucumbers on his own 36 foot boat until 2002. He has also commercially fished for salmon every summer since 1983 at his set gillnet site in Uganik Bay on Kodiak Island. Toby has been writing about the lives of commercial fishermen for many years and is a regular performer at the annual Fisher Poets Gathering in Astoria, Oregon. Toby holds a BA degree in English from University of Alaska, Anchorage, and MA degree in Creative Writing from Antioch University, Los Angeles. Toby has worked as an instructor and tutor at Kodiak College since 2002, and has been the Executive Director of the Kodiak Maritime Museum since 2008. He has two grown children and lives in Kodiak.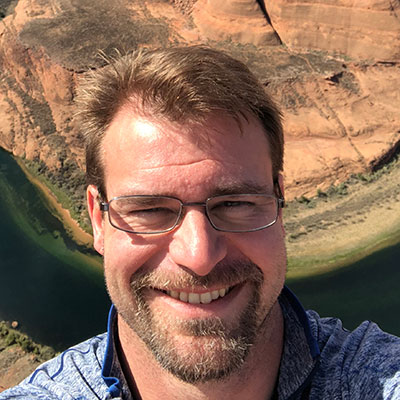 Robert Stauffer, Member
Rob has been a resident of Kodiak since 1984. He grew up in the Kodiak school system and discovered a love of history in the process. Rob loves to hike and explore the island and it's rich history. Though he have left at times to travel, Kodiak is his home and he loves sharing it with family, friends, and people Rob meets in his travels.